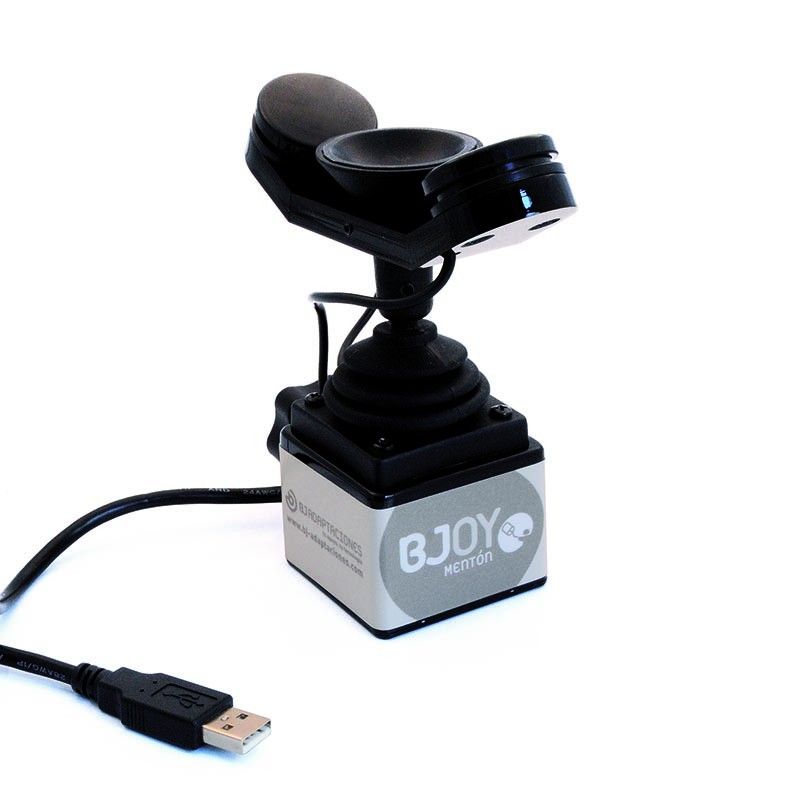 Operating System: Other
Availability at Mada Center : Out of Stock
Control the computer with your chin
The BJOY Chin is the best alternative to use the mouse with your chin. Its small size, position of the buttons, accuracy and all the mounting options and possibilities make this mouse a very versatile device. It is part of the BJOY range of products: it can be tailored to the user's needs and capabilities and the operation can be customized using the BJOY Software.
Use your mouse with accuracy and ergonomics with the movement of your head.
Access your favourite apps with comfort and simplicity.
Customise your mouse if you want that it suits you better. We can manufacture it according to your needs.
"Plug and Play" device, compatible with Windows, MacOS and Linux.
Use the BJOY Software to modify the function of each button, the cursor speed, the orientation and many other parameters.
All settings are stored in the device so you can use your customised mouse to access any device.
Additional Information:
Manufacturer: BJLive!
BJoy Chin Support at https://bjliveat.com/bjoy-mice/211-BJOY-chin.html 
BJoy Chin introduction video: