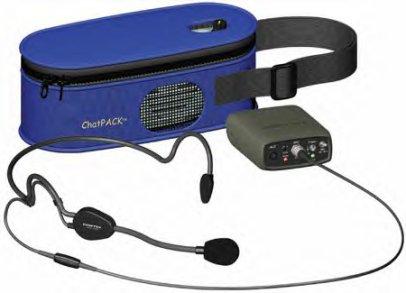 Chatpack Desktop Sound Field System, model TA-1, is an FM amplification device designed for people with hearing impairments. The device helps people with hearing difficulties to link with the outside world whether at home or at school. The device increases the teacher voice over the background noise for example. The device combines digitally synthesized receiver, transmitter, headset, ChatPack carrying pouch, and convenient system carrying case. Furthermore, the receiver can be removed which allows the user to use it as personal FM receiver with earphones, neck-loop, or direct audio input cards.
Additional Information:
Manufacture: Comtek Communications Technology, Inc.