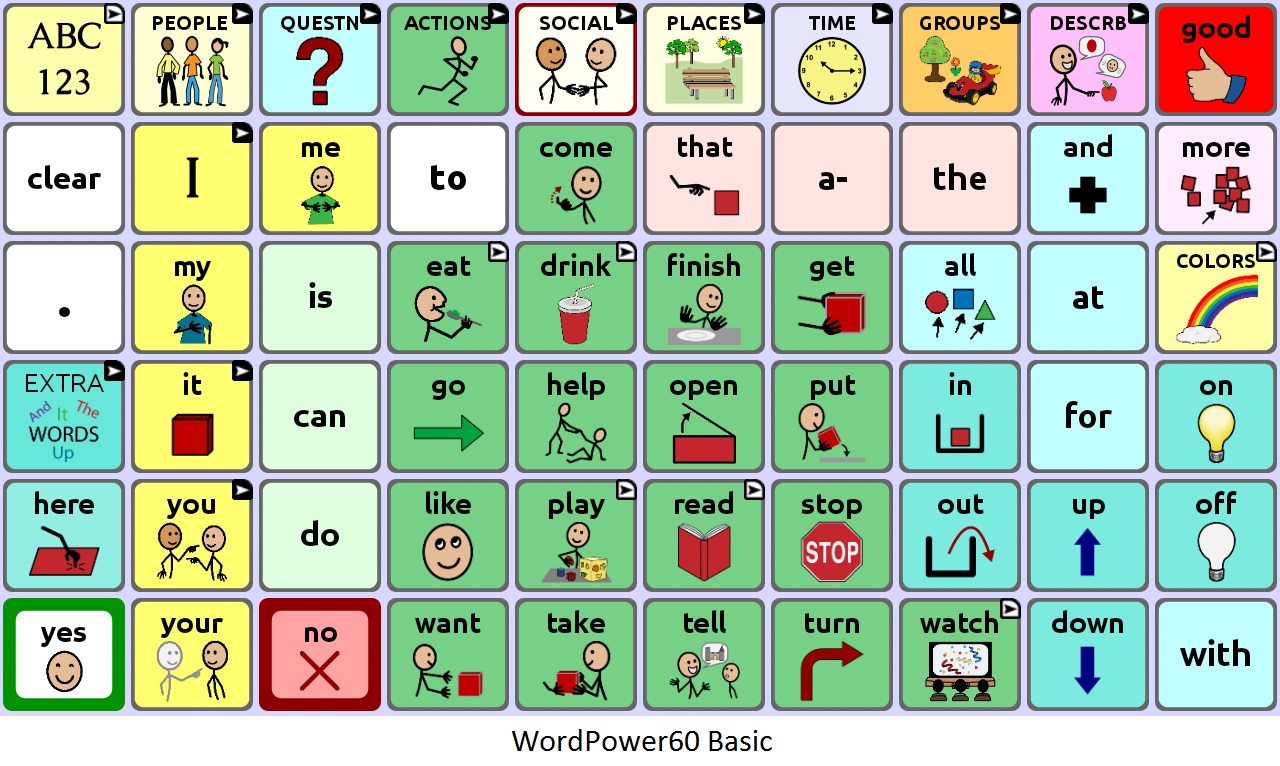 Operating System: Windows
Availability at Mada Center : Out of Stock
WordPower uses high-frequency core words to facilitate quick and easy sentence generation. It also includes nouns and adjectives that are organized in logical categories. Grammatical word classes have been included. As a sentence is being built, you often find that the next word you want to say can be spoken with one or two button presses. A spelling/word prediction page is used to spell words that are not included in the vocabulary set.
Being a word-based vocabulary, WordPower can be used by a wide age group. Nouns, adjectives and verbs can be added and customized to meet the particular needs of the individual.
WordPower is provided in a 20, 25 Touch & Scan, 42 basic, 42, 48, 60 Basic, 60, 80, 108 with Keyboard, 108 button page layout, and 140 Scan & Touch. It is also available in Spanish and French options.
Additional Information:
Manufacturer: Saltillo
More information at https://saltillo.com/products/option/wordpower