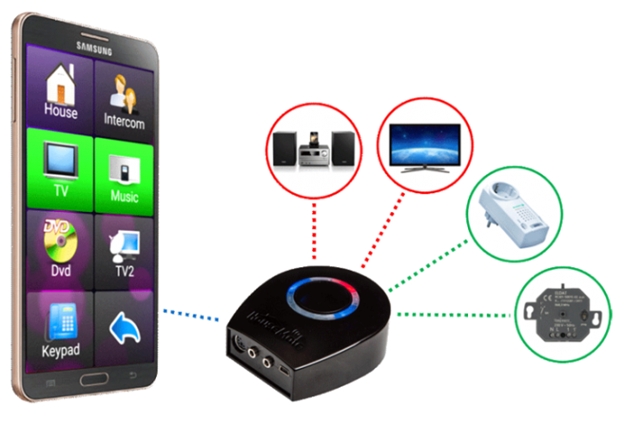 Operating System: Other
Availability at Mada Center : In-Stock
HouseMate is the smart way to control the world of a person with disability. HouseMate enables people with disabilities to access their smart phone and control their environment. They will be able to independently control their smart phone and use it to operate appliances in their house or work environment.
With a single switch and HouseMate Module paired with an Android or iOS device a person with disability will be able to  can open the front door and turn on the room lights, change channels on TV and turn up the heating, make a phone call and send some texts, browse the internet, control thousands of third party apps such as Email, Social Networking, Netflix, and eReaders, shop online, play some music or watch YouTube or listen to Spotify.
HouseMate hardware in combination with an iOS or Android device enables the person with disability to do this and much more.
The HouseMate hardware module connects via bluetooth to an iphone, iPad, Android phone or Android tablet. The HouseMate provides a user friendly switch accessible interface which enables full control of a mobile phone without the need to touch the keys or touch screen. The phone becomes fully remote controlled via a single switch, multiple switches or even a wheelchair joystick. Housemate can also be controlled by voice using "OK Google" or SIRI commands.
Additional Information:
Manufacturer: Housemate
http://housemate.ie/housemate/